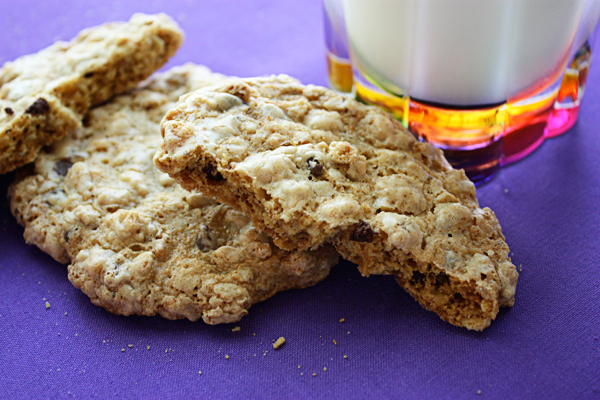 Baking without butter is a priority around here because I am not living without cookies. When I'm not having my lemon brownies, doughnuts, marble loaf, or apple bars (all made without butter) there is always a cookie on my dessert plate. I haven't had a store-bought cookie in decades. Why would I when healthy cookies are so easy to make. We eat a few and I freeze a few, so there are always a variety of cookies in the freezer.
Crispy cookies like this one can be eaten still frozen – talk about crunchy! This healthy cookie can be made with extra light olive oil or canola and it's 100% whole grain, made with oats and whole wheat pastry flour with crisp rice cereal added for even more crunch. You'll see I added some mini chocolate chips although you can omit those… but I wouldn't. 🙂 Click here for the recipe. – Jenny Jones
To see how to keep cookies crisp click here.