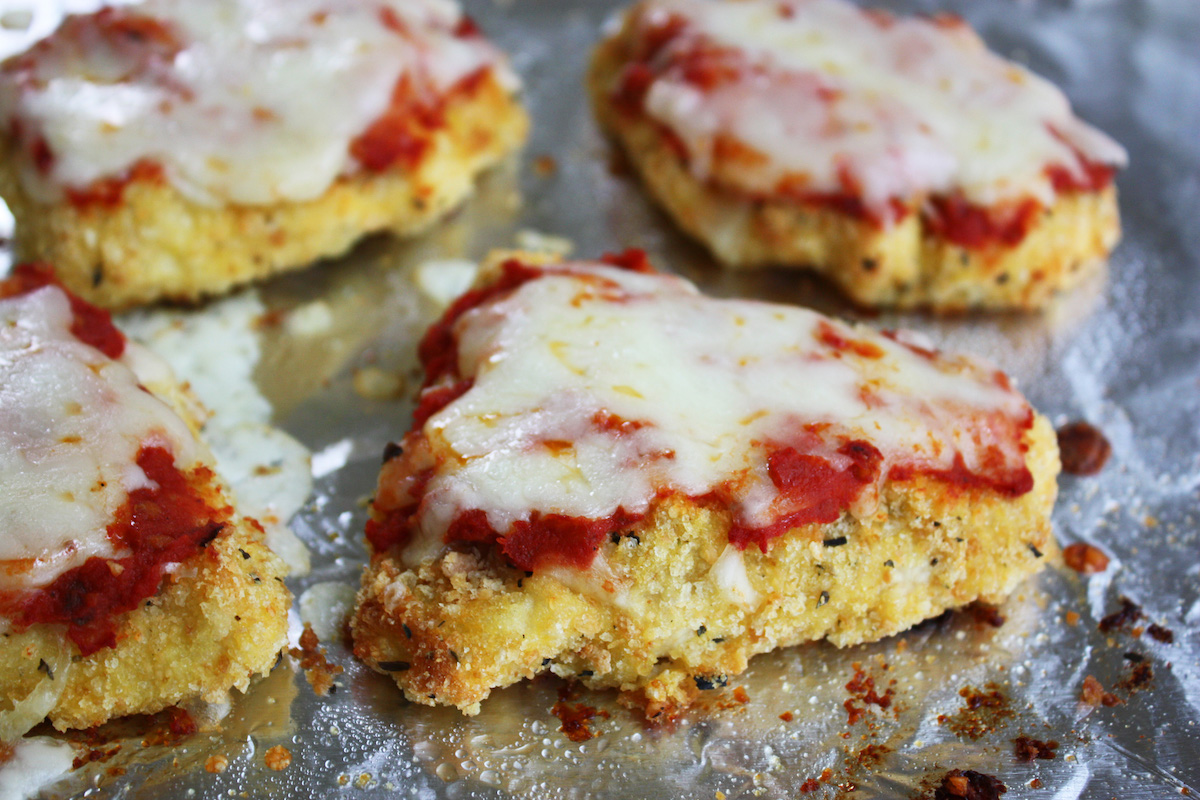 There's almost no cleanup with my easy chicken parmesan recipe. The prep is all done on wax paper and if you line your baking sheet with foil like I do,  you won't have to wash it. This recipe will convince you that frying is not necessary to make a fabulous chicken parmesan. First I pound the chicken to an even thickness of 1/2-inch. That's to make sure it cooks evenly. Then I dip each piece in flour, beaten egg, and finally coat it with (homemade) bread crumbs that I season myself.
I start with plain breadcrumbs and season them with a store-bought Italian seasoning mix. Then I add parmesan cheese and it makes an delicious breading for these chicken cutlets. They bake for 20 minutes… oh hey… that's just how long it takes to make my quick and easy marinara sauce, start-to-finish. After 20 minutes, top it with some sauce and shredded mozzarella cheese, bake a few more minutes and… yummm!  I always shred my own cheese because  packaged pre-shredded cheese does not melt as well.
The last time I made this I baked it at 425 for 17 minutes and it was a bit more crispy but it's not much of a difference. This photo above was baked at 425. Let me know if you try the higher temperature.
Who doesn't like chicken parmesan? Now you can make a healthier chicken parm topped with part skim mozarella to keep it low fat and light. This is truly Italian comfort food. Click here for the recipe. – Jenny Jones