Cooking disasters happen to me too. They keep me humble. 🙂 For everyone who stresses when something doesn't turn out, I decided to start sharing some of my own cooking failures so you know you're not alone. I've been cooking for over 50 years and things still go wrong but I never give up.
When my first pork chop turned into a doorstop, I never gave up. When my first granola bars were so crumbly they got repurposed into granola cereal, I didn't quit. I hope seeing my failure photos help you to stay in the game. I did and I now have my own food blog!👍 And feel free to send your own cooking disasters (even if they're my recipes – yikes 😮) and tell the story that goes with them so I can share them here. Send them to YourPhotos@JennyCanCook.com
Almond Flour Chocolate Chip Cookies – by Jenny Can Cook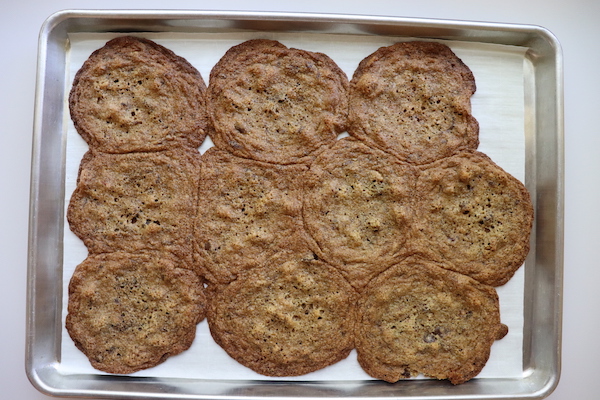 "Aren't you putting too many on the sheet?" he said. "No, they won't spread that much," I said, "and I want to get to the mall before the stores close." The good news was they still tasted great!
Apple Turnovers with Phyllo Pastry – by Jenny Can Cook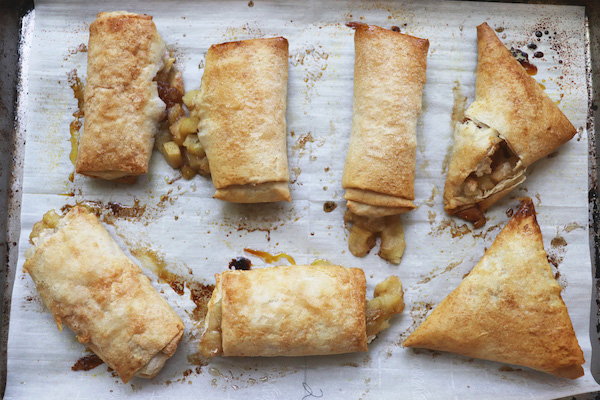 "You're not throwing those away, are you?" he said. "Well….  yeah. Look at them," I said. "Wait," he said. "Let me try one before they go." We wound up eating them all – they were really good but I still can't stop them from splitting.