It's so much fun to see my recipes made by other people and it helps my readers to see them too.  I hope you'll share where you are from and please send your photo to: YourPhotos@JennyCanCook.com
OLIVIA MADE MY SIMPLE WHOLE WHEAT BREAD

"Hi Jenny. Our daughter Olivia in the kitchen again – inspired by your video. I think the ratio of fruit to crust is just about right. Peel left on for extra flavour (and fibre). It was seriously delicious with a spoonful of yogurt! All the best, Paul."
~ What a beautiful job, Olivia! Thank you for the photo. ~ jenny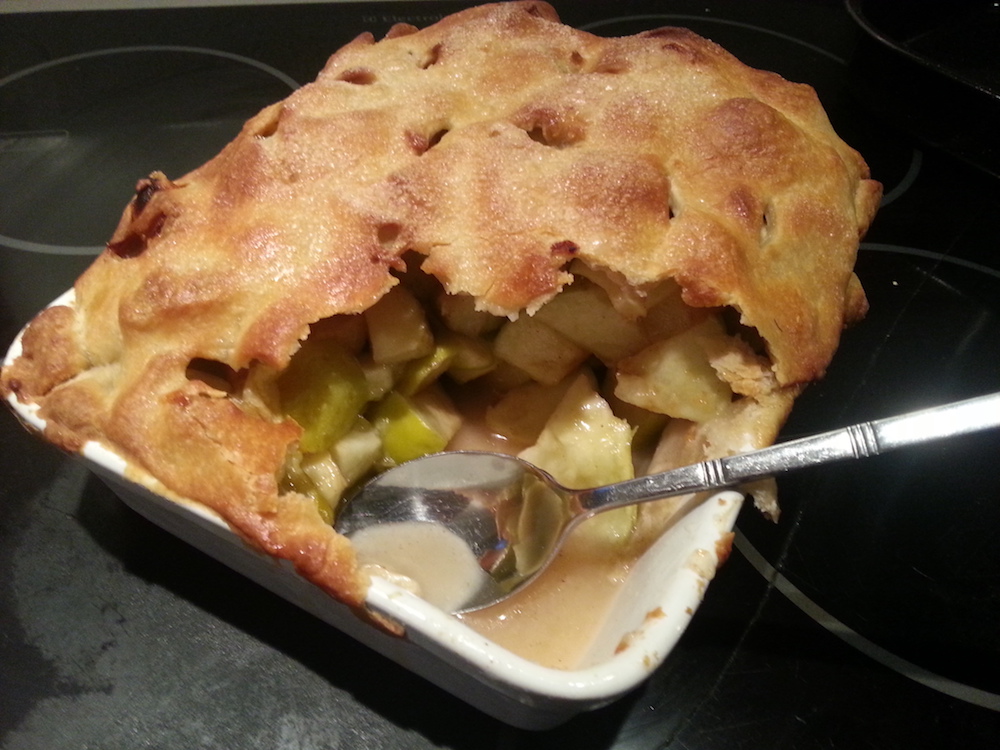 ANA MADE MY SIMPLE WHOLE WHEAT BREAD

"Hi Jenny. Simple and delicious! Regards from Lisbon / Portugal."
~ Thank you for the photos and especially for showing the cut loaf. Looks wonderful! ~ jenny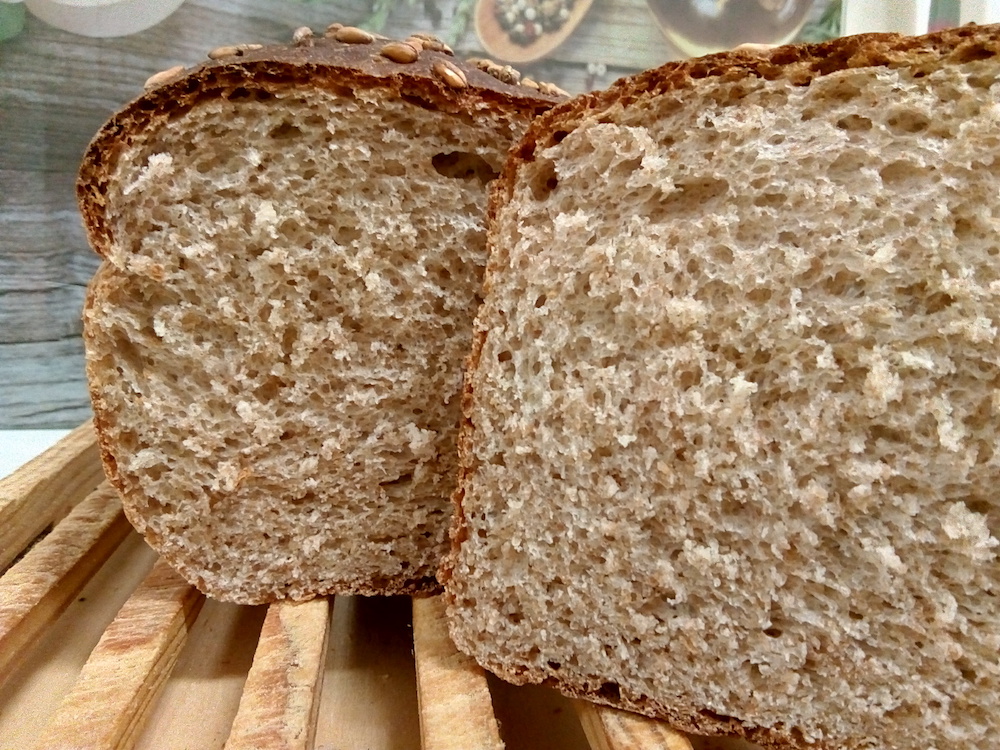 BUNNY MADE MY CHOCOLATE LOAF CAKE & NO KNEAD CRUSTY ROLLS

"Hi Jenny, I just wanted to let you know how much I loved your Chocolate Loaf Cake.  While the cake baked, I went outside to shovel snow and fill bird feeders in single digit weather.  When I walked in from outside, I was unprepared for the aroma of chocolate to smack me in the face the moment I opened the door.  Wow, whole house to smelled like Chocolate!
I love the intensity of the chocolate flavor in this unpretentious cake.  This is not a "little kids" chocolate cake, as the bittersweet chocolate flavor really shines through, and the cake is not too sweet or "bready.".  No frosting required for this rich cake.   I added toasted walnuts and Ghirardelli Bittersweet Chocolate Chips to my loaf.  Moist and delicious.  Perfect with a cup of coffee or hot tea.  I offer one tip for those who have not baked very many chocolate cakes — be careful about over-baking this loaf.  If using a toothpick to test for doneness, you may hit a chocolate chip and it will look like the cake is not fully baked, when it is actually fully cooked. Thanks again, Jenny, for another marvelous recipe.  This is definitely a keeper. ~ Bunny  (in Chicago)"
~ Thank you for the great photos and for the extra tips too. ~ jenny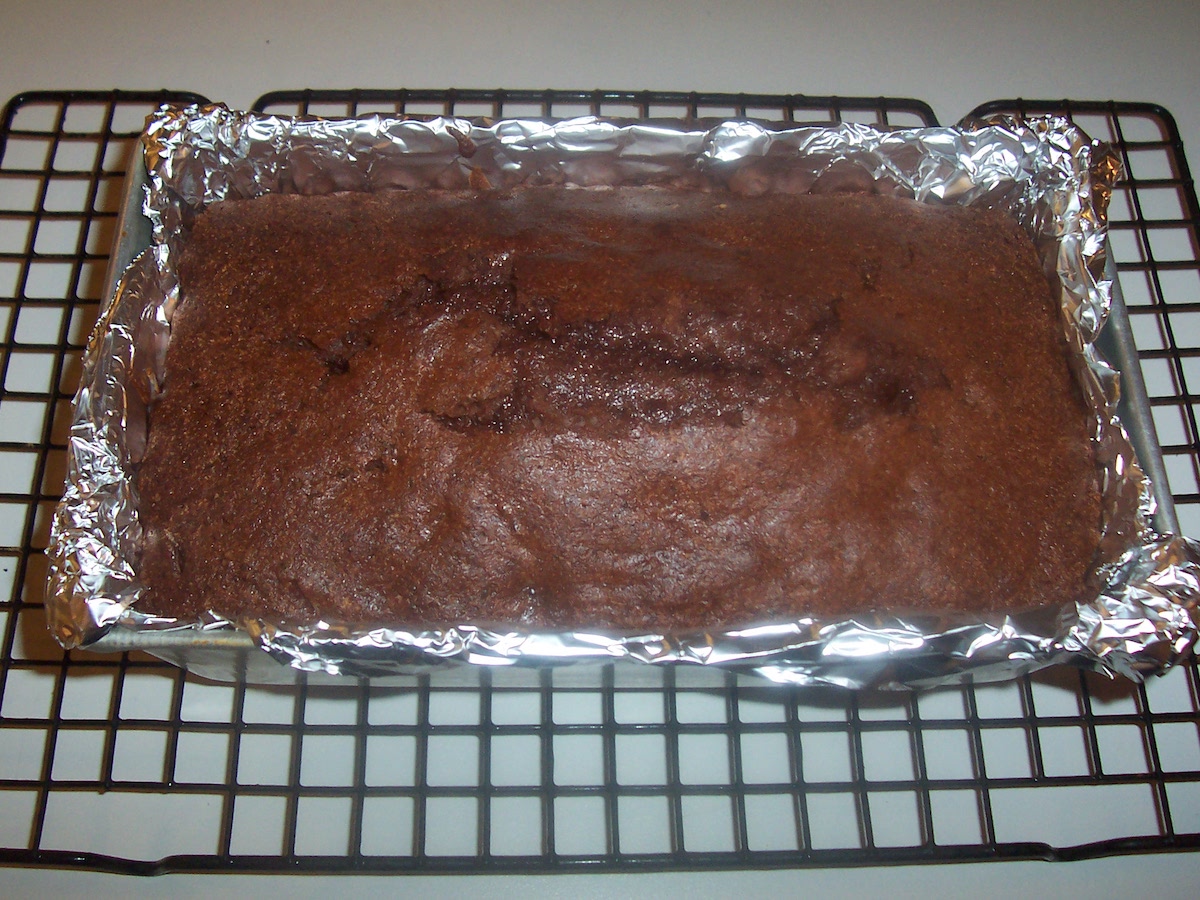 OMG (Outstanding, Marvelous, Glorious) Crusty No Knead Rolls!  These are the best crusty rolls I have ever made, including KAF's "Crusty European Hard Rolls" (Sorry, King Arthur Flour, yours came out dense even with extra time to rise).
 I did the overnight method using cool water.  Let the dough rise for 12 hours before shaping.  Just before popping them into the oven, I floured the tops of 2 rolls, then spritzed the other 6 rolls with water (instead of using an egg wash) to act as glue for various toppings (coarse salt, coarse salt with caraway seed, poppy seed, and black sesame seed.  I have not tried them all, but the coarse salt with caraway was really delicious. Moist and a little chewy inside, crusty on the outside. The 12 hour rise gave extra flavor to the bread, so next time I may try the 24 hour rise.
Just as a word of caution to others, the baking pan straight from the oven is SCREAMING HOT.  I could feel the heat even through my thick, padded, oven mitts and was so glad I had 2 racks near by.  One for sitting the hot pan down, and the other for transferring the rolls to cool.
For those who are crunch-a-holics or love hard rolls, when the rolls are done baking, turn off the oven and leave the rolls in the oven (with the door opened a few inches), for 5 mins. before removing for extra crunch.  I did not do this with my rolls, but just thought I would mention it as an option. Thank you, Jenny, for this amazing recipe.  Who knew you could make fabulous, gourmet rolls without fancy ingredients, special tools, or a lot of hard work!!!
BEATA MADE MY NO KNEAD CRUSTY ROLLS

"Oh, Jenny! (Ok, I mean Ms. Jones because we never met, and even though I've been away from the manners of life in Warsaw for thirty years, it just doesn't feel right to call a stranger by their first name (to their face ;)).
But..Oh, Jenny! I've been trying to find "kaizerki" for most of my Canadian life, and even though we have some lovely Polish stores and bakeries in the area, I can't find the ones I remember: little, crusty on the outside, soft on the inside and chewy all over. But I happened upon your No Knead buns recipe last night, and immediately went to the kitchen to mix the flour (just unbleached all-purpose), yeast, salt and water. This morning my Darling Geoff and I tasted heaven!!!! They turned out beautifully, even though I only gave the dough eight hours to rise and was a little worried.
So, THANK YOU! In one day you ended my search for my childhood bułeczki , and showed me that I CAN bake! No more looking! I'll be baking my own from now on, and experimenting with different flours. Dziękuję ,dziękuję, dziękuję Pani bardzo! ~ Beata Latanska with Geoff Wozniak,  Toronto (GTA), Canada."
~ I'm so happy to hear this. By the way, they freeze beautifully – I always have a few in my freezer. ~ jenny (a fellow Polish Canadian)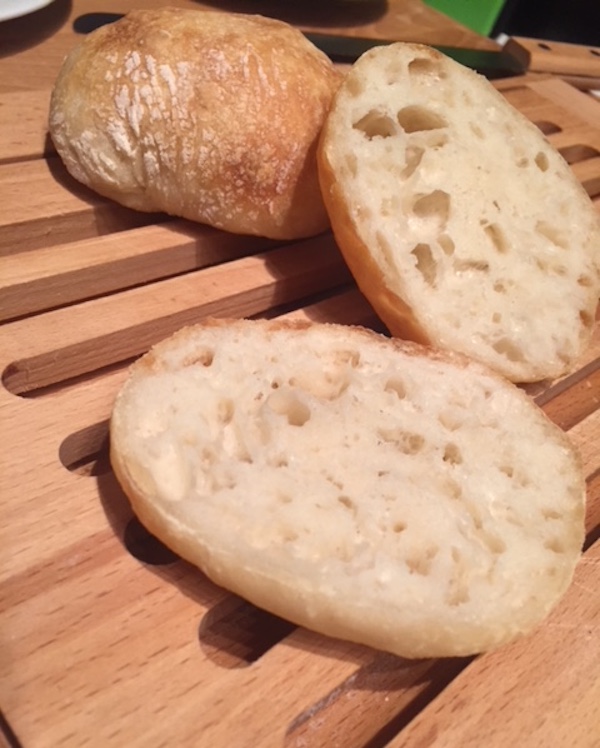 PARAMES MADE MY DARK CHOCOLATE FUDGE BROWNIES

"Hi Jenny, Hope this email finds you well. Love all your recipes. This is my first try of it. The first time I did this I baked for 25 minutes cause i thought it was not baked. It became too hard. I laugh to myself remembering how you say "20 minute – Don't make me come to your house" So the 2nd attempt I did it excatly 20 minutes and it was awesome. Here is a picture. Thanks for sharing the recipes. Your videos are simple to follow and you are very funny. Kind regards and take care. ~ Parames."
~ I'm glad they finally turned out. Thank you for the cute photo. ~ jenny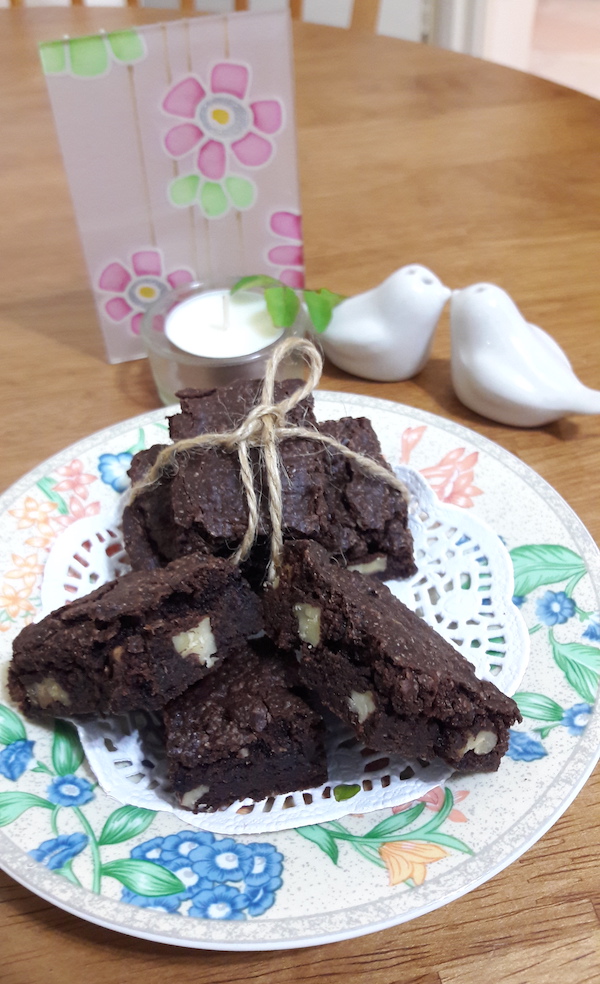 ZARINA MADE MY NO KNEAD CRUSTY ROLLS

"Hello Jenny ! Thank you so much for sharing this recipe online. Success on my first attempt. It's a keeper for sure ! Cheers, Zarina – NYC."
~ Congratulations on you first time. They look perfect to me… just like mine. 🙂 ~ jenny
PIA MARIA MADE MY FLATBREAD

"Hi Jenny, Yesterday, making lunch for my family of four, I realised I´d forgot to buy bulghur for the tabbouleh I planned to accompany my carrot/halloumi patties. Panicking I went online to search for quick and easy flatbreads to make instead and luckily I found your recipe! It was my first time making flatbread and I was so surprised it was THAT easy!! Thank you for saving our lunch, my kids LOOOOVED the bread (in fact, they loved it so much they hardly tasted my patties….) 😁 I will NEVER buy tortilla, naan, or pita anymore, thanks to you! Best regards, Pia Maria, Malmo, Sweden."
~ How exciting! My flatbreads made it all the way to Sweden! Thank you. ~ jenny
DR. VANI ARUN MADE MY CRUNCHY OATMEAL BANANA MUFFINS

"Hi Jenny, Those muffins are just yum… Exactly like you described..I don't like banana..So this way I utilized the overripe bananas.. And surprisingly I loved them this way..Thank you for the recipe.. Regards, Vani Arun."
~ Those muffin tops look beautiful. Thank you for taking time to share your photo. ~ jenny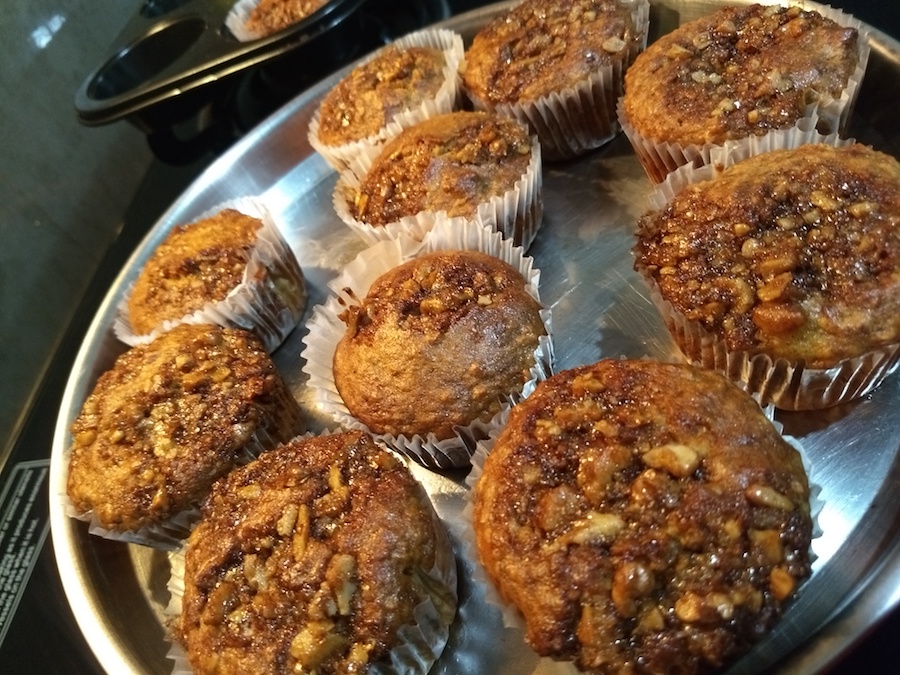 PAUL'S DAUGHTER OLIVIA MADE ROLLS USING MY WHOLE WHEAT LOAF RECIPE

"Hi Jenny. I love the whole wheat loaf recipe. My daughter Olivia has been back in the kitchen and these whole wheat rolls came out really well for a first go! Happy new year from my family to yours. Best, Paul x."
~ This is good to see so others can try making these rolls. Thank you for the first photo of the New Year. ~ jenny